STEP 1
Press the settings button on your handset then press 9. This will display the handsets IP address under the title 'Current IP'. E.g. Current IP 192.168.1.125
STEP 2
Type the handset's IP address into any browser window and press Enter to the phones web portal.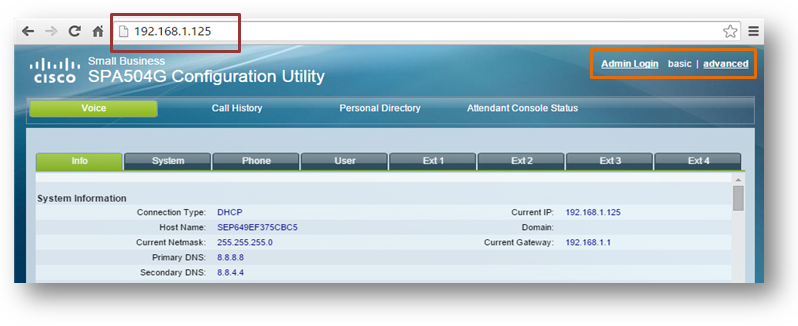 STEP 3 (Fig 1.1)
Click on the "Admin Login" link at the top right of the page, then click on the "advanced" link next to it, this will unlock all options and settings (Fig1.2) available on the handset.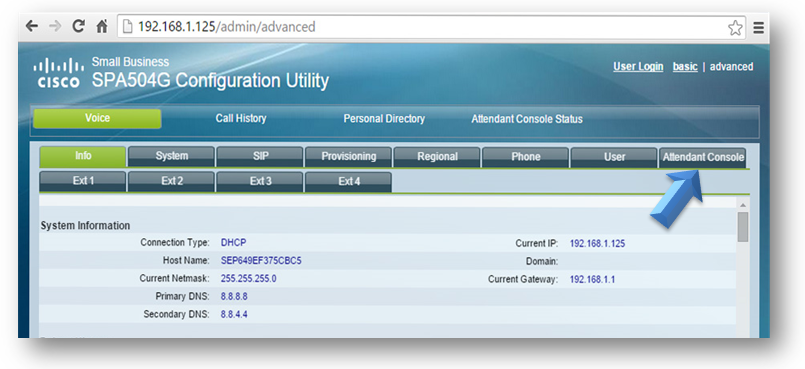 STEP 4
Click on the 'Attendant Console' tab.
Server type: Asterisk
Attendant console Pickup code: *33
Set your Speed dials & Busy Lamp Fields here.
The 32 keys represent the buttons on the attendant console. Each button can be customised uniquely with the following functions.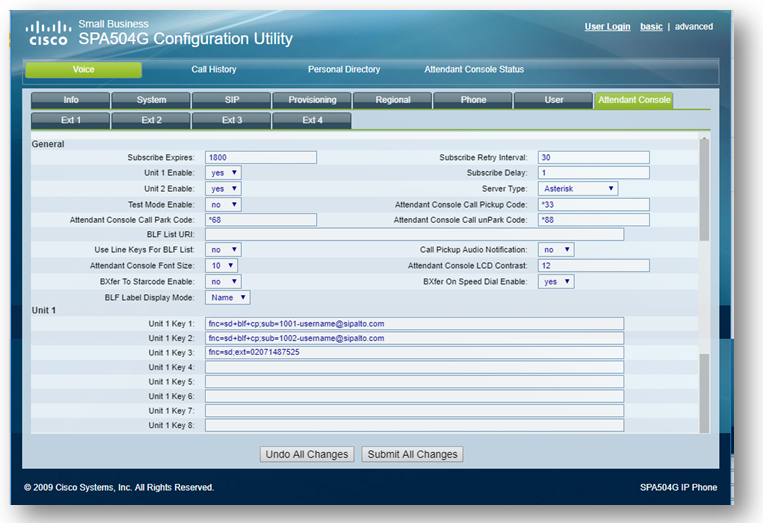 Use the following string to set speed dials
fnc=sd;ext=<Number>
Example
fnc=sd;ext=02071487525
Speed Dial, Busy Lamp Field & Call Pickup
Type the string in the following format to setup the function;
fnc=sd+blf+cp;sub=1002-username@sipalto.com
Note: Please Contact SiPalto to acquire the correct string
Click on "Submit all changes once done"