Call History
The information for every call, inbound, outbound, and internal is saved in the Call History on the SiPalto Dashboard along with basic information regarding the source and the destination.
Click on Call History under the Status menu.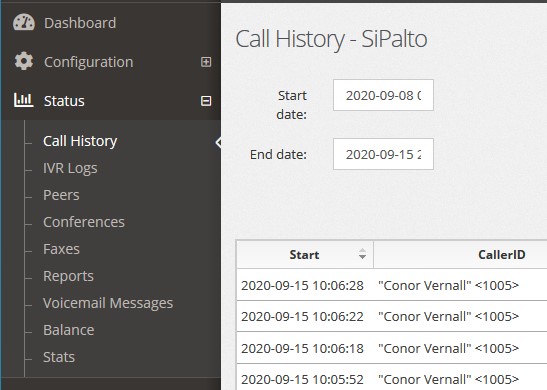 To search call records set the date and time conditions and type the number you wish to find.