This guide explains how to set up a Grandstream phone in order to automatically download all extension settings to the phone, this only needs to be done once and all future updates will be downloaded automatically.
You will first need to create a provisioning file in the SiP Cloud dashboard, in order to do that follow the below guide:
https://sipalto.zendesk.com/hc/en-gb/articles/360028264932-Creating-a-provisioning-file

Step 1
Ensure you are on the same LAN as the phone, then enter the phone's IP address into your Browser in order to log in to the phones GUI. Enter the username and password:
Username: admin
Password: admin

Step 2
Once logged in, go to Maintenance > Upgrade and Provisioning.
Set Allow DHCP Option 43 and Option 66 to Override Server to No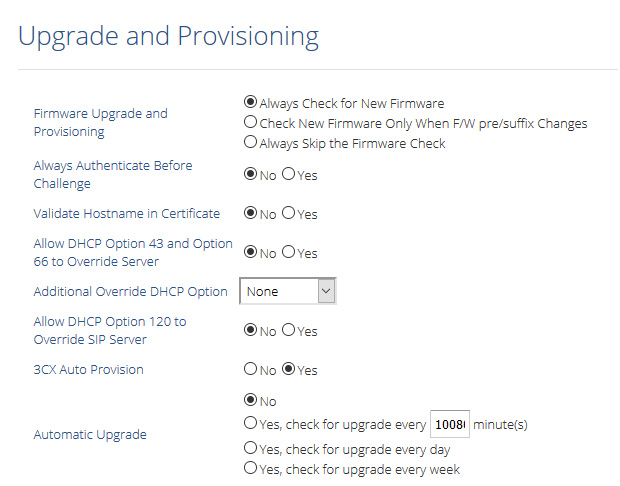 Step 3

Scroll down the same page to Config, and in the Config Server Path input box, enter the unique Autoprovisioning URL for your phone, you should have already generated this info in the dashboard (see info at the top of this page with a link to that guide).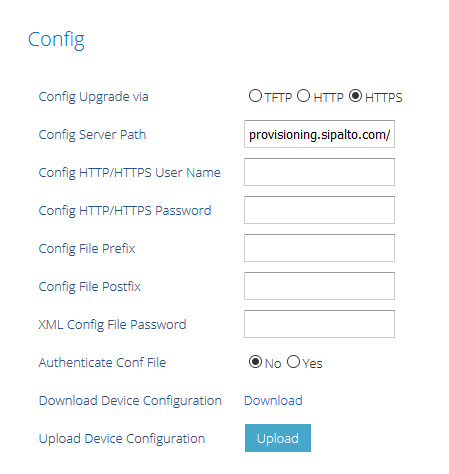 *NOTE* Do not add https:// to the beginning of the URL, as this is automatically added by the phone.


Click on Save and Apply (at the bottom of the page)
Click on Reboot (at the top of the page)